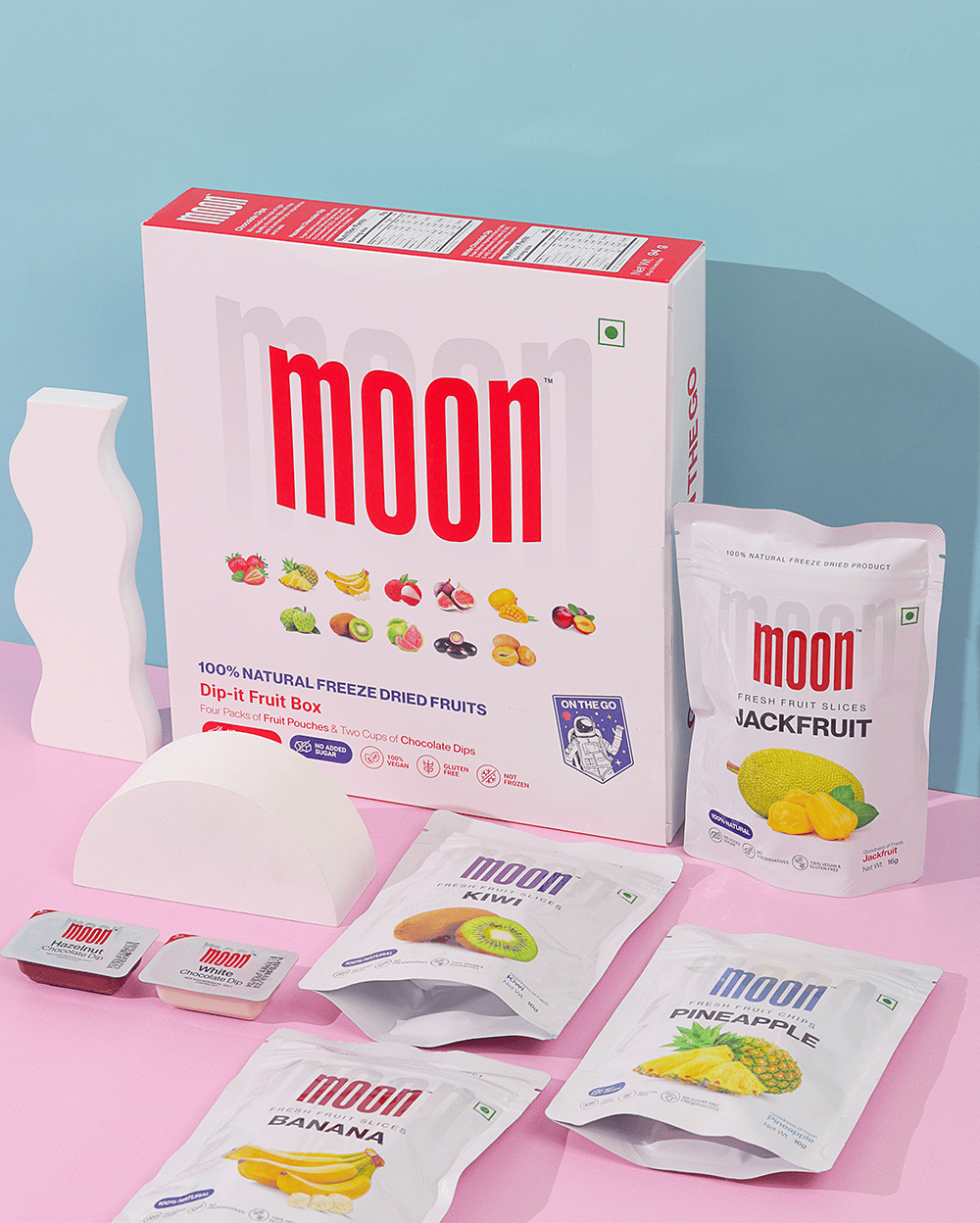 Moon Freeze Dried Exotic Dip it fruit box
---
A little bit of everything good -- a blend of sweet and tart fruits, freeze-dried to keep their nutrients intact, available to munch on straight out of a packet!
Our patrons love to snack on these freeze-dried mix fruit slices at work, to stay upbeat and energetic through the day.
What's in the Box
Banana & Pineapple slices
One Hazelnut Chocolate dip
100% Natural

No added sugar 

No Preservatives 

Vegan

Not Frozen 

Gluten-free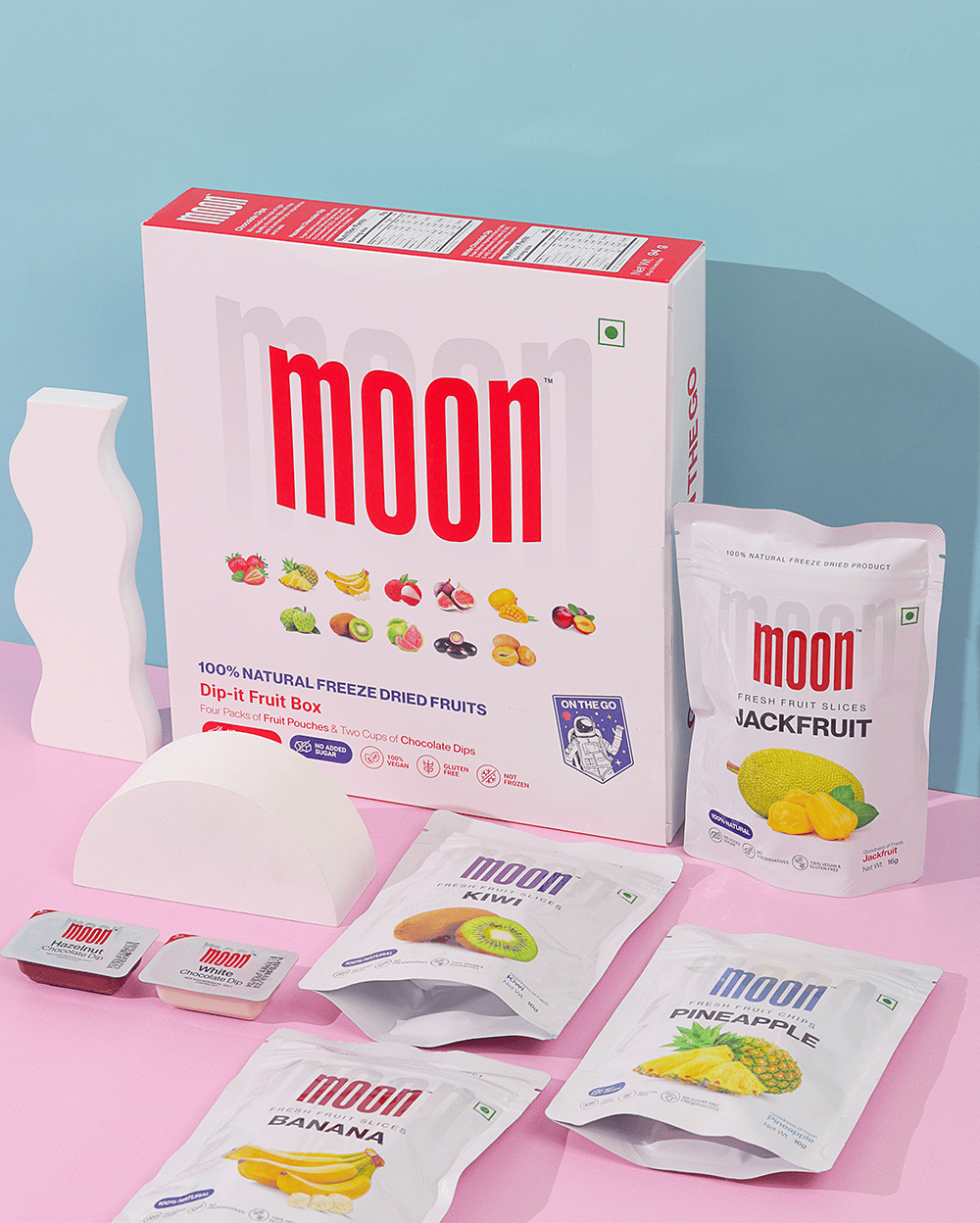 This product is rated 4.7 of 5.0 stars.
It has received 6 reviews.
Prime
Kiwi and pineapple fruits taste are nice with exotic dip. Loved it.
not good
i did not like these dried fruits . OK drying was nice but could not appreciate eating them
Awesome product
Great product. the products are without any preservatives and tastes like fresh fruit. Must try. It has become a favourite amongst all my friends and my get togethers.
Loved it!
Such an innovative and delicious product!
Loved all the flavors especially chikoo, Jamun, and pineapple. Tastes just like fresh fruit which I didn't expect. Healthy and yummy snacks on the go